Completed 2013
Grimshaw, Ceren Bingol (Designer)
A series of interventions into the existing World's Fair building are aimed at both keeping the historical identity of the building as well as providing the desired openness, daylight, visibility and functionality to the museum program. A chain of 7 daylit galleries surround the glass cascade of natural light diffusing and amplifying chandelier-like enclosure.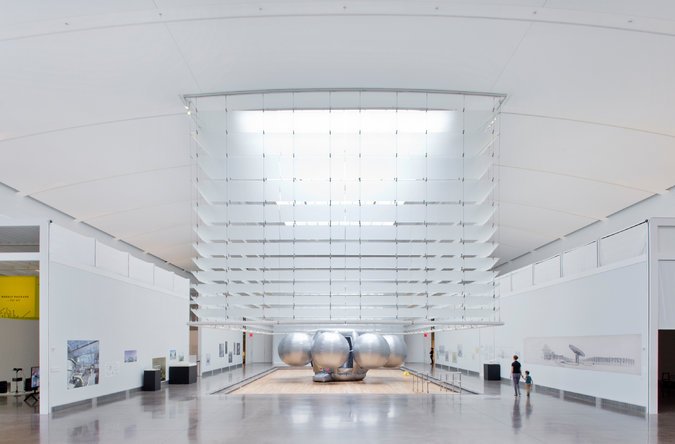 Skylights above the glass enclosure filter ample daylight into the large works gallery,
as well as the surrounding chain of galleries, where the carefully designed louvred-roof structure both diffuses and reflects desirable amounts of evenly distributed daylight on the gallery walls
The west facade, facing the Grand Central Parkway, has been redesigned with a new entrance and a 200' wide by 27' tall interactive glass wall that will announce the museum to the 244,000 cars driving by every day.